《Dawn Rising》 contains several bosses with formidable powers! It brings lots of fun by challenging the bosses.

【Nether Palace Boss】
This boss will be spawned daily in the Nether Palace. Players need the key to challenge this boss. Players can get several rewards by 
challenging this boss. There will be no penalty for PvP in the Nether Palace. So, players have to watch out for possible attack from 
other players beside the Boss.
【Lava Monster】
The Lava Monster is the leader of upper Dragon Lair. It will be refreshed daily. There will be a system notice 3 minutes before the 
update. Players have to defeat the Lava Monster within 30 minutes after the refresh.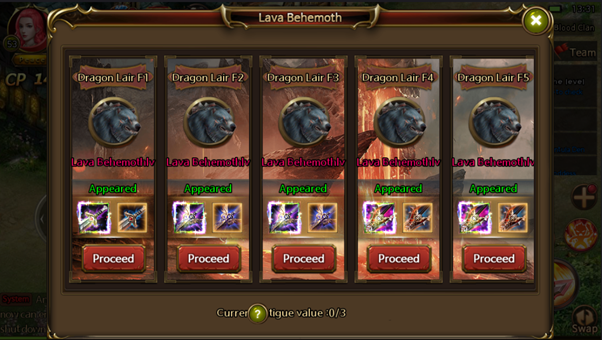 【Majin Gulag】
Majin Gulag is the real ruler of the Dragon Lair. Apart from his formidable strength, the Majin Gulag will get stronger as the players 
grow. This boss will be refreshed daily at 22:00, and will be given 4 hours for players to challenge.
Challenge the Majin Gulag to get Active Points.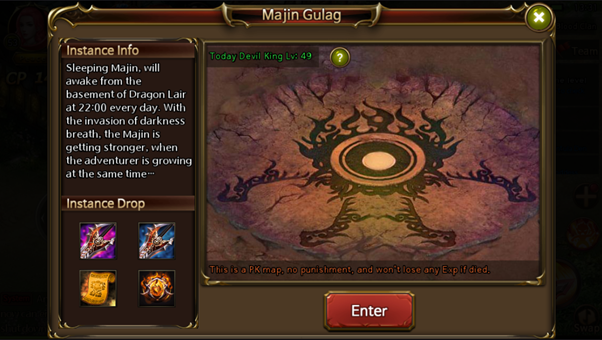 【Trial of Gods】
This boss challenge consists of 4 different difficulties. Players can get lots of rewards by challenging this. Players can challenge 
once per day, or use diamonds to refresh the attempt.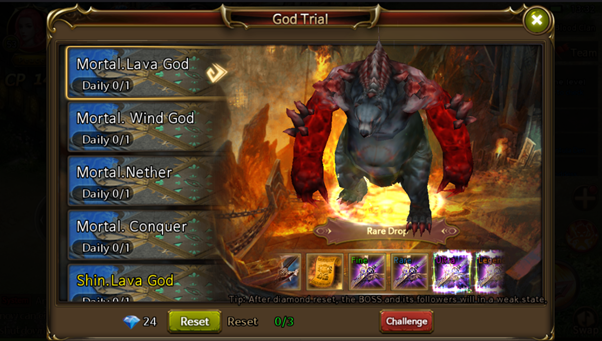 【Blood Clan BOSS】
This boss challenge can only be initiated by the chief and co-chief of Blood Clan. The boss can only be summoned once and once only per day. There will be 3 bosses in total. Different boss will grant distinct rewards. The boss will be spawned in the base of Blood Clan. 
The boss will disappear if players couldn't defeat it within 2 hours or before 0:00.